How do I change my AoH Learning Center Password?
Changing your AoH Learning Center password is easy!
If you are currently logged in to your account, navigate to the left-hand menu. When the menu is open click on the pencil icon to open up your account preferences.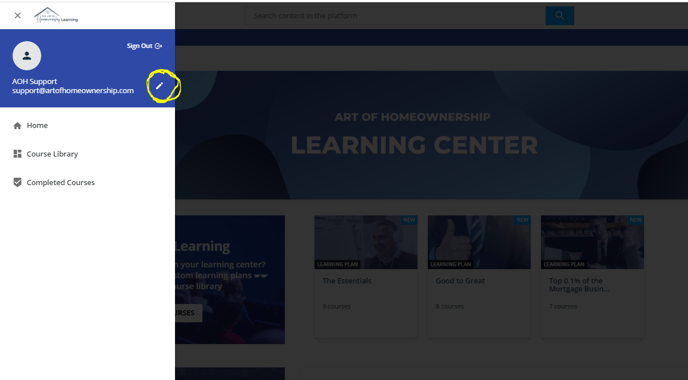 Click to expand the "Change Password" Section. Type in your current password and select your new one.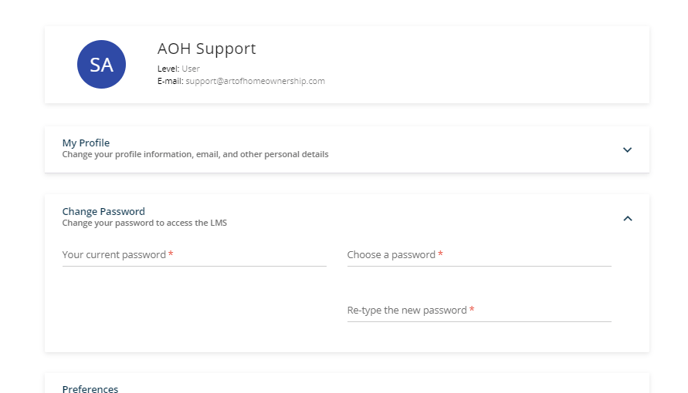 If you have forgotten your password, you can reset your password here. Just type in the email associated with your AoH Partnership account to get started.